God Laughs in Flowers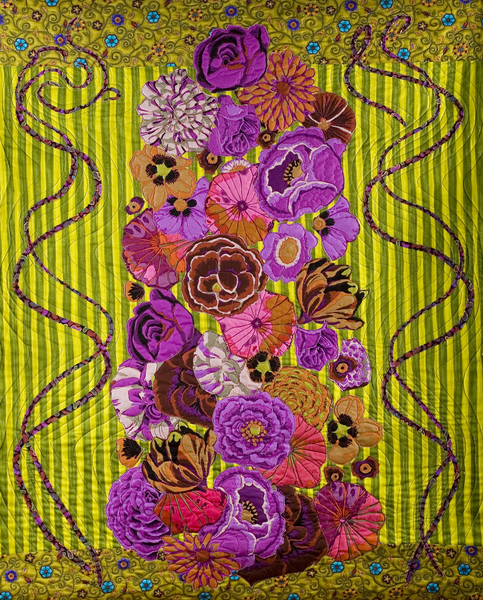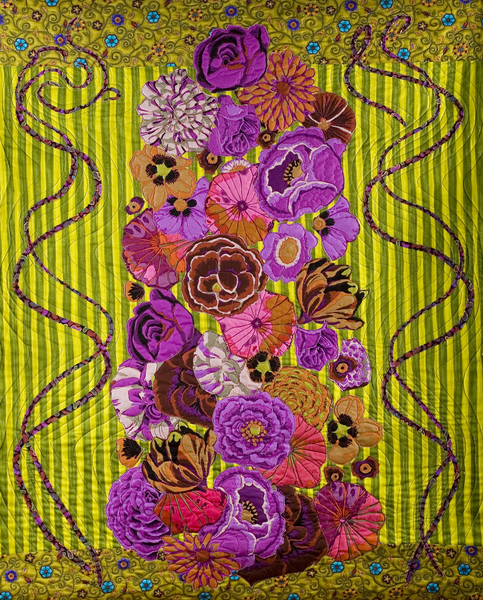 God Laughs in Flowers
And I laugh in Kaffe Fassett fabric. I cut out and bonded many Fassett flowers to a delicious green stripe and added floating streamers to the sides and finished it with machine quilting. It made me happy to make and it keeps me happy looking at it. 36" x 44"
Available - $2,300.00 plus shipping.
Click on SHOP on the menu bar for purchasing information.